On Location Greenwich CT Corporate Photographer, Business Headshot, Commercial Photographer
With over twenty (20) years of experience in professional CT corporate and business photography and executive portraits, your CT, Stamford CT, Greenwich CT Corporate Photographer, Joseph Budzelek, has always been your most valued and easy to work with of CT, NY commercial and advertising photographers, CT, NY corporate group and organizational photographers, CT Business Photographers, CT corporate business staff headshot Photographers, corporate portrait and event photographers in NY, CT, Fairfield County, Greenwich CT, Stamford CT, Darien CT, New Canaan CT, Westport CT, Wilton CT, Norwalk CT and Fairfield County CT.
Joseph Budzelek's Stamford and Greenwich CT corporate photography services are widely utilized by many progressive small businesses and corporate communications managers, event planners, corporate and small businesses, performers, CT, NY marketing and communications managers, CT, NY public affairs managers and advertising directors.
Joseph will thoroughly advise you on all matters and service options regarding CT, NY private and corporate events, staff and group photography, editorial photography, CT corporate and private special events photography services, CT, NY trade show photography, CT, NY business meeting photos, CT, CT Fairfield County, NY convention and awards banquet photography.
Joseph Budzelek Photography also specializes in
CT, Westchester NY small business and CT, NY private cocktail party photography, ribbon cutting and ground breaking photography, trade show and business meeting photography, event location headshots and portraits and editorial event, public relations, press release photography in CT, Samford CT, Greenwich CT, Wilton CT, Norwalk CT, New Canaan CT, Darien CT, Westchester NY and NJ.
Joseph Budzelek's patrons are his greatest proponents for his marketing and business development, by virtue of their satisfaction with regard to the following services he offers:
* On Location business branded photography for visually leveraging success.
* Premium full service photography at surprisingly affordable prices.
* Twenty plus years of experience as the East Coast's most prolific photographer.
*
Convenient and flexible scheduling and on location mobile lighting setups.
* F
ree consultation, with turnkey project management and budget pricing.

* Fast turnarounds, state of the art digital technologies, creative natural photography.
* Photography that positively promotes and showcases you and/or your corporate culture.
* Distinctively natural looking photography and editing; no surreal tacky photo-shopping.
Personalized attention to your vision and specific needs, client/photographer collaboration.
It is always Joseph's goal to totally satisfy the specific needs of his clients and provide for them superb value-added services and proposed pricing to satisfy their particular budgets.
On Location Headshots, Corporate Photography, Website Photography, Business Portraits in CT, Greenwich CT, Westchester NY
Corporate Clients: AXA Investment, Wells Fargo Bank, Marshall Wace, Faros Trading, Toluna, Alterna Capital, Taubman, Seacor Holding, Shumway Capital, Waypoint Leasing, UBS, Gramercy, 400 Capital, Conatus Capital, Greenwich YWCA
CT Female Business Headshots


CT, Stamford CT, Greenwich CT Business Portraits

CT, NY Modeling and Acting Headshots


CT, NY Model Portfolios and Composites

CT, NY Female Corporate Headshots Photographer


CT, NY Female Executive Headshot Photography

CT, NY Corporate Photographers


CT, NY Male Executive Headshot Photography

CT, NY Actress Headshots Photographer


CT, NY Performer Photography

CT, NY, Pocono Business Photographs


CT, NY, Pocono Executive Headshot Photography

CT Commercial Business Headshots Photography


On Location CT, NY Corporate Photography

CT, NY Corporate Photographers


CT, NY Business Headhots Photography

CT, NY Headshots Photographer


CT, NY On Location Corporate Executive Headshot Photography

Creative CT Commercial Business-Branded Headshots


CT, NY On Location Corporate Photograpy

CT. Pocono PA on Location Business Portrait Photos


CT, Pocono PA Corporate and Business Photography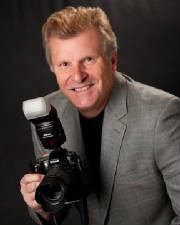 CT, Westchester NY On Location Corporate Business Photography, CT Headshots On Location, CT Business Photographer, CT, NY On Location Business Headshot
Joseph Budzelek is also your highly utilized CT, NY and Westchester County New York industrial and real estate photographer, CT, NY Pocono PA realtor headshots, CT, NY, Westchester County interior and exterior building photographer, architectural, product photographer in CT, NY, Westchester and NJ.
Joseph Budzelek's studio location set ups and in-house general and macro product photography services in CT and NY offer flexible business options and truly make Connecticut product commercial photography a surprisingly easy and affordable task to accomplish. Joseph's product photographs will appropriately market and brand your business by effectively visually ehancing your brochure, e-business website and commercial catalog photography to effectively represent your product, business plan and budget.
Joseph Budzelek, your experienced CT, NY commercial, corporate and events photographer will help to very successfully market business and enable you to showcase your brand, via. photography for your personalized brochures, e-business website photography, catalog and for your social networking photography. Let Joseph Budzelek help you to affectively brand your specific product, corporate, business and even your personal image with his exciting approach and imagemaking techniques.
A Client Testimonial (LinkedIn) :1stAnna Rode hired Joseph as a Photographer in 2012. "Joseph is a highly skilled location headshot photographer. He offers true value as a corporate and business photographic specialist. Joe provides for you the best in value-added photographic services, flexible and convenient scheduling of photo sessions, prompt customer service and is so very easy to work with." June 4, 2012 Top qualities: Great Results, Personable, Creative
CLIENT TESTIMONIAL : "Dear Joseph,

You are what I like to call a total package. You have talent,
personality, and a true sense of professionalism. You were prepared
for anything and everything, which put my mind at ease. My wedding
was a truly blissful occasion and I felt that it was all captured
remarkably in the pictures. I am 100% satisfied with the work you
did, and I am truly thankful for everything."

--
Stephanie Collins


A Client Testimonial (LinkedIn) : Christine Colter Perakis has recommended your work as CT Commercial Headshot, Portrait and Event Photographer/Owner at Joseph Budzelek, Photographer :

Dear Joseph, Thanks again Joe, you are so great! PS- I wish I could have selected more than 3 attributes, you filled them all! PS- I wish I could have selected more than 3 attributes, you filled them all!

Details of the Recommendation: "Joe is a total sweetheart. I had a blast on our shoot and he turned over my photos within the tight window that I needed them. He is easy to work with, organized, and professional in every respect. So many photographers are creative but all over the place. Not Joe. He is responsive to emails and calls, and he is on-point throughout the shoot, recommending angles, mood and lighting.


The results were fabulous. I got fierce business shots, as well as some fun images I can use for facebook and Twitter. Joe is the perfect dish of wholesome personality, creamy innovation sauce, and juicy determination. I highly recommend Joe for any photography scenario: He has his craft down to a science."
Service Category: Photographer
Year first hired: 2011
Top Qualities: Great Results, Expert, Good Value


I've written this recommendation of your work to share with other LinkedIn users.





Client Testimonial : "Your caring, consideration and total professionalism is something which I find to be quite rare in today's world.Too, the creative quality of our photos was par excellence. Additionally, rather then being intrusive and your seemless choreography was reminiscent of that of a highly skilled virtuoso.

Joseph, in essence, your high level and skilled performance clearly indicted to me that you literally have no competition." R. Forman, President
CT, NY Photographer for Public Relations Campaigns

CT, NT Corporate and Business Lifestyles Photographer
Commercial, Editorial, Public Relations Photography
Editorial Photography in CT, NY


CT, NY Public Affairs Photographer

CT, NY Dance School Photographer


CT, NY Commercial Dance, Actress and Performer Photography

CT, NY Editorial and Annual Report Photographer


CT, NY Public Relations Photographer

CT Corporate Special Event Photography


CT, NY Corporate Events Photography
A Client Testimonial (LinkedIn) :1stAnna Rode hired Joseph as a Photographer in 2012. "Joseph is a highly skilled location headshot photographer. He offers true value as a corporate and business photographic specialist. Joe provides for you the best in value-added photographic services, flexible and convenient scheduling of photo sessions, prompt customer service and is so very easy to work with." June 4, 2012 Top qualities: Great Results, Personable, Creative